Clean water is our priority

Since its establishment in the early 1990s, our company has focused on water management in its many forms. We are involved in pretty much the complete journey that water takes before it reaches homes and businesses, and deeply involved too: from project designs through realisations and/or modifications to operating water management installations.
Our core activity is the building and reconstructing of wastewater treatment plants. We build small biological plants as well as extensive combined mechanical and biological plants that service municipalities of all sizes. When building or modifying water mains, we always comply with the strict requirements placed on the cleanliness and quality of the water delivered to people's homes. We act as a supplier of comprehensive projects, but we also carry out remediation works, reconstructions, additions and extensions, and efficiency upgrades to existing operations.
All our activities are linked in one way or another to one of life's essential substances: water. And just as water is a key factor for all continents, people, fauna and flora as well as all industrial and agricultural processes the world over, our activities also affect the regions in which we operate and the people who live and work in villages, towns and cities. That is why we always proceed with the utmost caution and why we always strive to maintain in our water management operations the correct balance between customers, suppliers, partners, residents and organisations. It is just one aspect of our social responsibility.
We are part of VINCI Construction CS, the biggest construction group in the country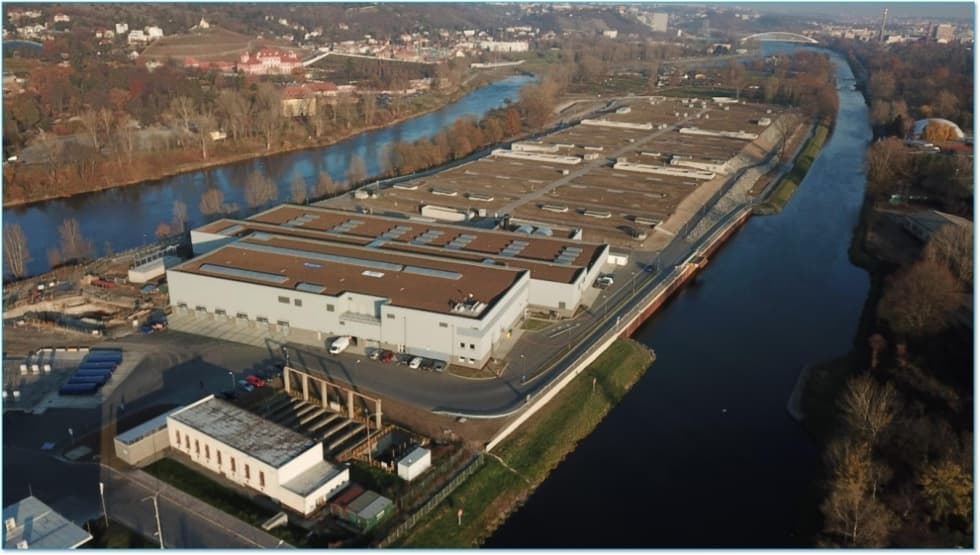 We are duty-bound to uphold the tradition and legacy of those who went before us. We are proud of both the projects we realise and the fact that our company is a member of VINCI Construction CS, the biggest construction group in the Czech Republic and Slovakia. The Group is active in all areas of the construction industry – from transport to civil engineering. The Group builds essential main highways, railway and tram lines, sports grounds, urban complexes, water management structures, residential buildings and industrial facilities. It also renovates historical buildings. VINCI Construction CS employs more than 4,000 people and completes some 2,000 projects every year.